Accommodation is now available  for booking on  the Aran Islands in 2023 at Aran Walkers Lodge.
Yes. Come and stay on the Aran Islands with us  in 2023.
We are located near Dún Aonghasa - the Blue Flag Beach at Cill Mhuirbhigh  - Poll na bPéist and the seal Colony.
Yes you can rest and relax or explore Inis Mór with a purpose.
We offer Bed and Breakfast accommodation.  We have 6 bedrooms. (2 triple rooms with private bathrooms; one family room with private bathroom; a quad room, a double room and a triple that share 1.5 bathroom).
Some of our bedrooms offer a spectacular view of Dún Aonghasa while others offer a sea view.
A choice of full Irish breakfast or continental is served in the dining room from 8.30 AM until 10 AM daily as required.
An evening meal may also be arranged.
If you are planning a special occasion - we would like to help.
Contact us for information on a package deal that can include  accommodation- transport - guided walks etc.
The Lodge can be specifically booked for groups.
We will also offer Irish Language week-ends for adult groups and families .
Contact us for details!
Free internet is available throughout the building. Our main sitting room has a large TV and good wifi connection.
Check In: We  facilitate guests arrival and departure  and arrange transport.
Check out: is at 12.00 noon.
We cater for over 12 year olds.
We organise transport to pubs and restaurants as required.
Whether you are here for relaxation or an adventure, our Lodge is bright, spacious, clean, and pristine. It is suitable for all types of Travellers.
Red Bull  organised their Cliff Diving at Poll na bPéist / Wormhole in 2012 , 2015 and 2017. They used our Lodge as their Base!.
Our large courtyard acts as a sun-trap, which creates a gorgeous place to watch the sunset over Dún Aonghasa Fort!  We've created a beautiful 'nook' upstairs to perch in front of our large window that overlooks the rolling fields, grazing cattle, a breathtaking sky and the jagged cliffs.
You can even see the Blue Flag Beach that is just a moments wander away.  But where our guests really love to end their day is in our comfortable and breezy living room! This area is ideal for reading, meditation, yoga, watching a movie, or just hanging out and drinking a cup of tea!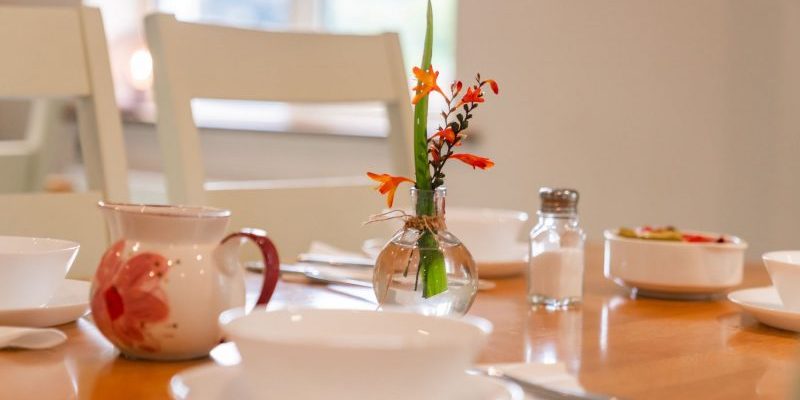 Continental Buffet Breakfast.
Includes: Porridge, Cereals, Soda Bread / Breads, Smoked Salmon, Boiled Eggs, Cheese Platter,  Fruits, Greek Yogurt, KerryGold Butters / Jams, Teas / Coffee & Juices.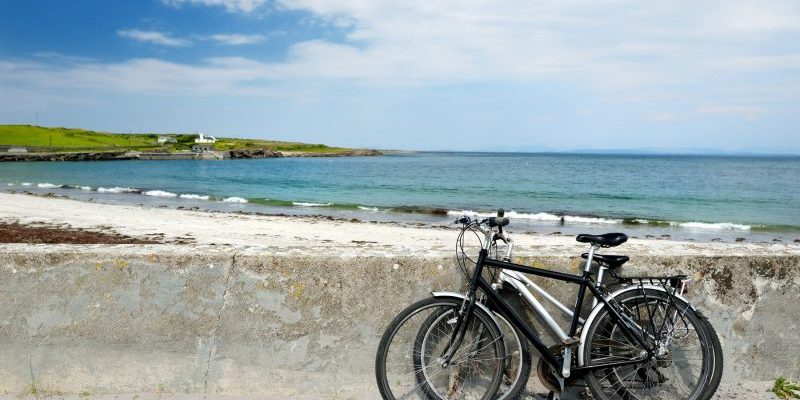 Bike Hire
Brand new fleet of Male & Female Bikes, including Bike lock & Helmet.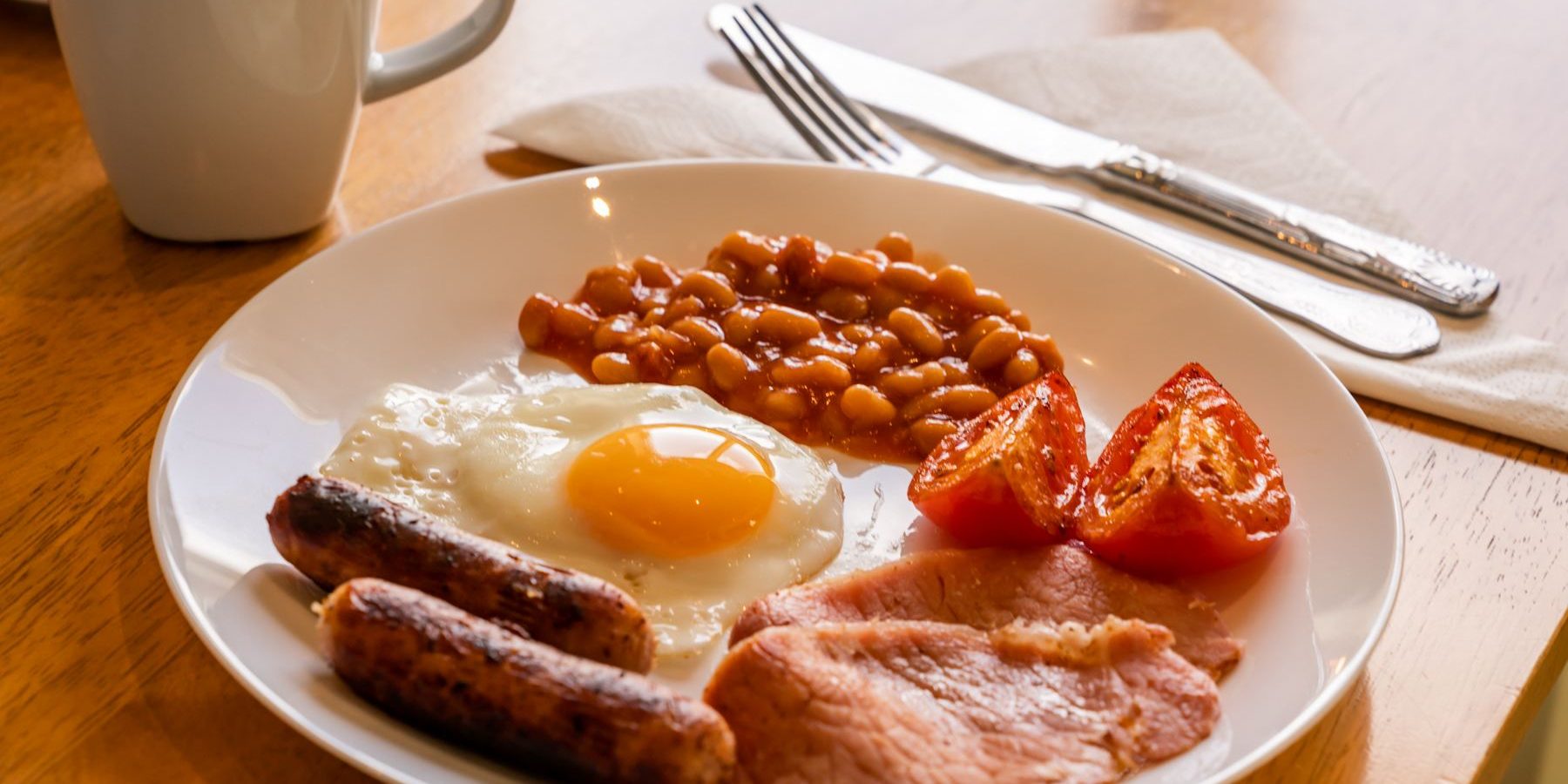 Full Irish Breakfast.
Includes: Bacon, Sausage, Scrambled Egg, Fried Egg, Beans, Black & White Pudding, and fried Tomato. (Soda Bread, Breads, KerryGold Butter, Jams, Teas / Coffee & Juices)
*We will cater to all with food sensitivities such as gluten and dairy intolerances upon request.