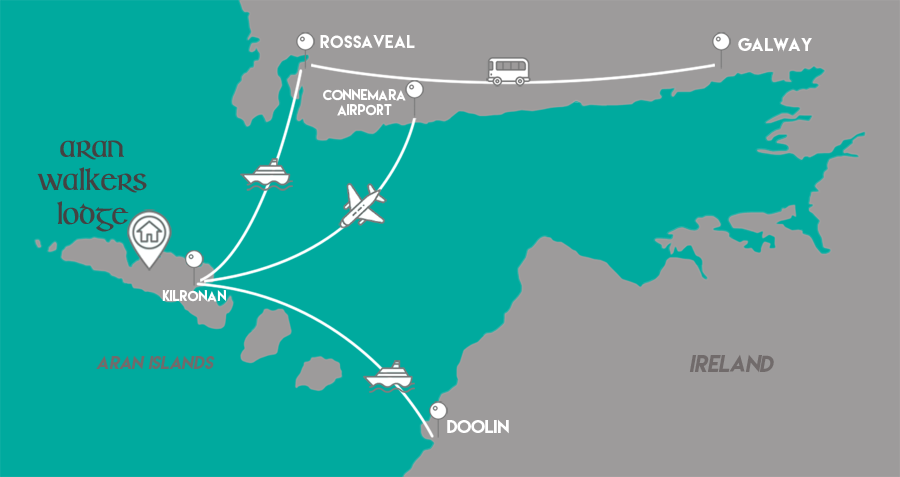 Our lodge, located on the magical island of Inismór, is a place for rest, adventure, pilgrimage, beauty, and culturally immersive Irish experiences!
We are blessed to be situated in such a prominent and stunning spot on the island. We are nestled in amongst many historic and monastic treasures, on top of being immediately struck with sensational views from our front door!
Our lodge is in prime position to embark on stunning walks to all such sites at your convenience. We encourage you to walk or cycle to these sites and enjoy your experience.